Previous Page
Regal Edwards Boise & IMAX
7701 W Overland Road, Boise, ID 83709
Movieline: 1-(844)-462-7342
Website: http://www.regalcinemas.com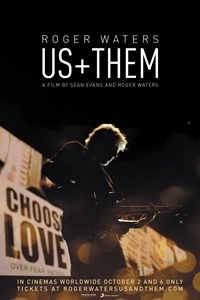 Roger Waters - Us + Them ()


Roger Waters, co-founder, creative force and songwriter behind Pink Floyd, presents his highly anticipated film, Us + Them, featuring state-of- the-art visual production and breath-taking sound in this unmissable cinema event. Filmed in Amsterdam on the European leg of his 2017 - 2018 Us + Them tour which saw Waters perform to over two million people worldwide, the film features songs from his legendary Pink Floyd albums (The Dark Side of the Moon, The Wall, Animals, Wish You Were Here) and from his last album, Is This The Life We Really Want?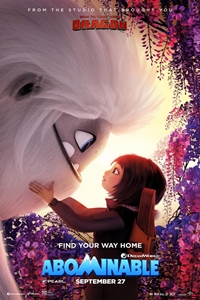 Abominable (PG)
Cast: Chloe Bennet, Albert Tsai
Runtime: 1 hr. 32 mins.

When teenage Yi (Chloe Bennet, Marvel's Agents of S.H.I.E.L.D.) encounters a young Yeti on the roof of her apartment building in Shanghai, she and her mischievous friends, Jin (Tenzing Norgay Trainor) and Peng (Albert Tsai), name him "Everest" and embark on an epic quest to reunite the magical creature with his family at the highest point on Earth.

But the trio of friends will have to stay one-step ahead of Burnish (Eddie Izzard), a wealthy man intent on capturing a Yeti, and zoologist Dr. Zara (Sarah Paulson) to help Everest get home.
2D • CC • DV • Reserved-Selected • Stadium
3D • CC • DV • No Passes • Reserved-Selected • Stadium